Coupons
Coming soon!
---
Financing Options
Option 1: Wells Fargo
Innovative Carrier products are trusted in more homes than any other brand–and financing is no different. Through our relationship with Wells Fargo Financial National Bank, participating Carrier dealers offer a variety of flexible options for financing your new Carrier product or system, with approved credit. That way, you can invest in your home's comfort or respond to an unexpected heating and cooling need without breaking your monthly budget.
To find out which Carrier financing options are available to you, or to learn about special financing promotions, contact Gochnauer Air Conditioning & Heating today.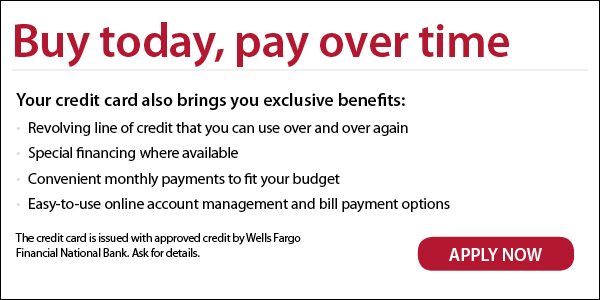 ---
Option 2: Greensky
GreenSky offers easy financing options to those looking to buy new HVAC equipment for their home. Below you will find 2 fantastic ways you can purchase your system today and worry about the payment later. If you have any questions or would like help figuring out which option is best for you, don't hesitate to call 843.342.4822 today!
Gochnauer Air Conditioning & Heating
April 13, 2017
2018/03/24